Welcome!
Welcome to AK Communications, where quality writing, editing and consulting services are tailored to you and your business.
Do you need a website or article edited? Do you need a resume or business letter written? Are you a business owner looking for someone to write promotional copy, newsletters or technical manuals?
Whatever you need, you've come to the right place.
If you need something done with words, we can help you find them.
We are experienced writers and editors specializing in business communications and technical editing. As dry as that sounds, we're creative and passionate about what we do. We've worked on projects ranging from books to websites, from technical publications to magazine articles. We can help you shape your words into messages that will reach your audience.
Concise, effective communication will make a resume impressive, a technical article readable and a business letter compelling. And that's our goal.

Questions or comments? Please contact us. We're here to help you.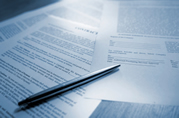 "Communication works for
those who work at it."

— John Powell