Services
We'll write what you want or edit what you give us. We offer the following services:
Substantive editing: Reorganizing material to ensure clarity of content
Stylistic editing: Polishing writing and improving language
Copy editing and proofreading: Checking for errors or inconsistencies in grammar,
spelling, punctuation and layout
Writing: Creating new material
Rewriting: Recreating pre-existing material
Public relations and communications consulting
These are some of the materials we work with:
Fiction and non-fiction books
Promotional and marketing materials
Technical articles and manuals
Websites, blogs
Letters, reports
Brochures, newsletters
Resumes, CVs, cover letters
Academic materials
Rates vary by contract. For more information, or for a full portfolio, please contact us.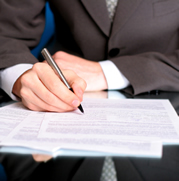 "The single biggest problem in
communication is the illusion that
it has taken place."

— George Bernard Shaw